Salzburg Restaurants with Austrian Cuisine
Culinary Variety at the Sheraton Grand Salzburg
Our culinary attractions at the five-star Sheraton Grand Salzburg are the fine-dining Salzburg Restaurant Mirabell with international and local culinary pleasures from the creative kitchen, the Piano Bar for sociable hours and, on sunny days, the Mirabell terrace directly at the Mirabell Garden.
Restaurant Mirabell
A large selection of tasty wines and the love of traditional cuisine make every visit to the Restaurant Mirabell of the Sheraton Grand Salzburg a unique experience. Executive Chef Manuela Moser and Restaurant Manager Alain Claux spoil their guests with Austrian and international culinary delights.
The inviting atmosphere of the restaurant and the romantic charm of the surrounding Mirabell Garden offer unforgettable moments in Salzburg. During summer times guests can enjoy the Mirabell Terrace which is also a popular meeting place for music and art lovers during Salzburg Festival seasons. With 130 seats, the Restaurant Mirabell is ideal for dinner events and elegant cocktails.
Breakfast:
6:30 AM - 11:00 AM
Lunch:
12:00 noon - 2:00 PM (Sundays until 2:30 PM)
Dinner:
6:00 PM - 9:30 PM
Taste.It - the Italien side of Salzburg
Just the very mention of Italy conjures up images of sun, wine, la dolce vita and a cuisine that is unrivalled the world over. This carefree attitude to life, the culinary soul of Italy, can now be experienced at "taste.it", a new restaurant in the heart of Salzburg.
Viva la vita
Speaking of life's little pleasures: In our new winter garden, you can dine almost like you would in an Italian piazza. The glass façade of the winter garden can be opened completely, letting in the sun and the bustling sounds of local activity. "taste.it" offers space for up to 40 guests. And with a glass of Aperol Spritz in your hand and freshly cut prosciutto on your plate, Italian music in your ears and the aroma of home-made pasta in your nostrils, you can enjoy la dolce vita in the heart of Salzburg.
Hours of operation
Monday - Friday 11.30 - 21.00
---
Saturday 17.00 - 21.00
---
Sunday and bank holidays closed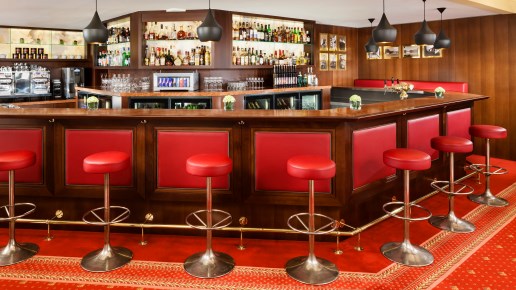 Piano Bar
After a strenous day relax with cool drinks in an elegant atmosphere at our Piano Bar. Or join our recurring events such as the Sheraton After Work parties, Tea Time or Paired. On fair wheather days we open our summer terrace and are happy to serve refreshing coktails there.
Our events at the Restaurant Mirabell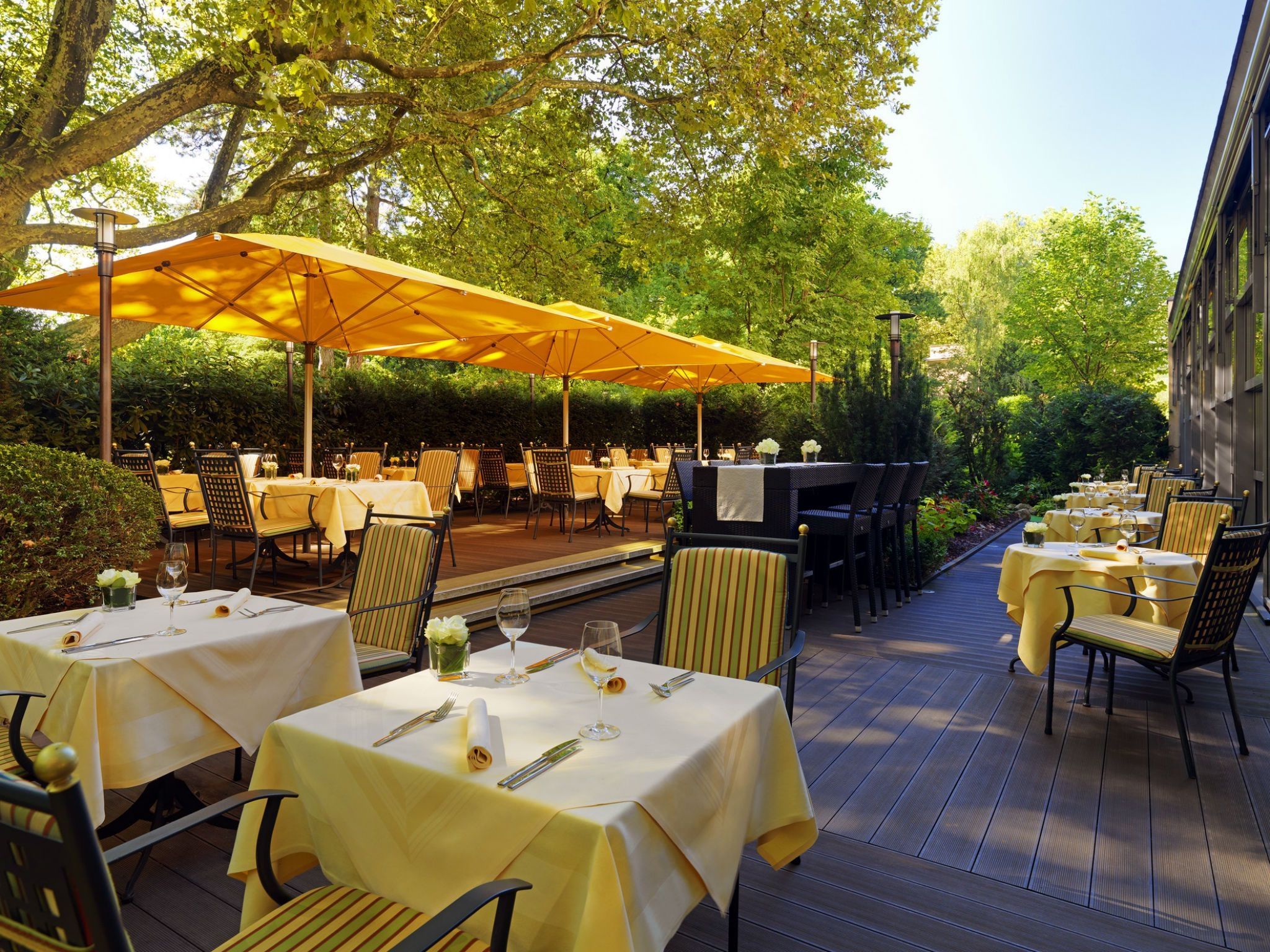 Sheraton Sunday Lunch
Every Sunday starting at 12:00 noon we spoil you and your dearest with international delicacies and Austrian specialties accompanied by soft live music from the piano. Enjoy a superb meal on our summer terrace on fair wheather days.
Price: € 38,50 p.P. incl. sparkling wine and free parking in our underground garage (12:00 noon - 3:00 PM)
We kindly ask for your reservation at tel. +43 (0662) 88999 4039
FRID*EX DINNER
Every Friday from 06.00 pm to 09.30 pm
at the Restaurant Mirabell
16 DISHES CROSS OVER
5 starters, 2 soups, 5 main courses and 4 desserts
FRIDay EXperience – Your Friday evening experience – represents
a different kind of dinner. Learn about the diversity and variety of our
cuisine and choose every Friday from 16 different dishes. How often
you order a course or in which order is up to you! Look forward to an
exceptional "Dinner Experience" at the Restaurant Mirabell.
EUR 36,50 per person
incl. FRID*EX Menu, 1 glass of sparkling wine and water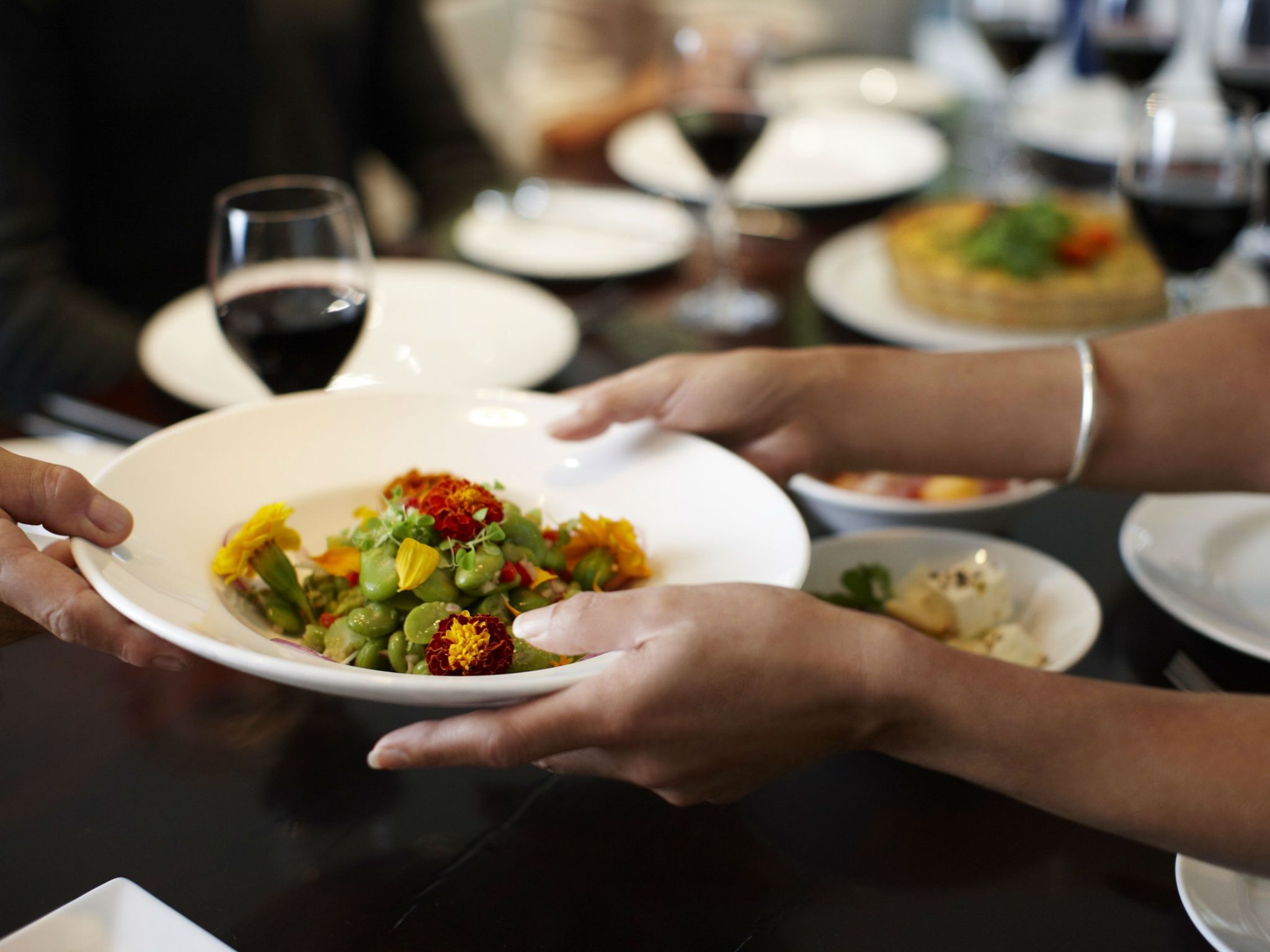 CANDLELIGHT DINNER
Every Saturday from 06.00 pm to 09.30 pm
at the Restaurant Mirabell
During the Sheraton candlelight dinner you will find time for romance
and beautiful moments in the romantic ambience of the Restaurant
Mirabell. Every Saturday we spoil you with a very special 5-course
menu and pamper you and your loved one with sweet desserts from
our own patisserie.
EUR 55,00 per person
incl. 5-courses menu and corresponding wines
Exquisite Snacks and Good Conversation - our events at the Piano Bar
Sheraton After Work
Every Friday from 06:00 PM - 11:00 PM at the Piano Bar.
End your day and relax with a glass of wine from Austria's finest winemakers or with a refreshing cocktail. For every glass of wine, we invite you to an Austrian "Alpine Tapas" at the Piano Bar at the Sheraton Salzburg Hotel.
Sheraton Tea Time
Daily from 2:00 PM - 5:00 PM at the Piano Bar
The piano bar invites daily all tea lovers for the Sheraton Tea Time. Enjoy your personal afternoon tea time with a nice cup of tea, coffee or a glass of sparkling wine while our team spoils you with a selection of Austrian savory and sweet delicacies from our own patisserie, served on a cake stand.
€ 17,50 per person incl. tea or coffee and a cake stand with savory and sweet treats
€ 22,50 per person incl. tea or coffee, a glass of sparkling wine and a cake stand with savory and sweet treats